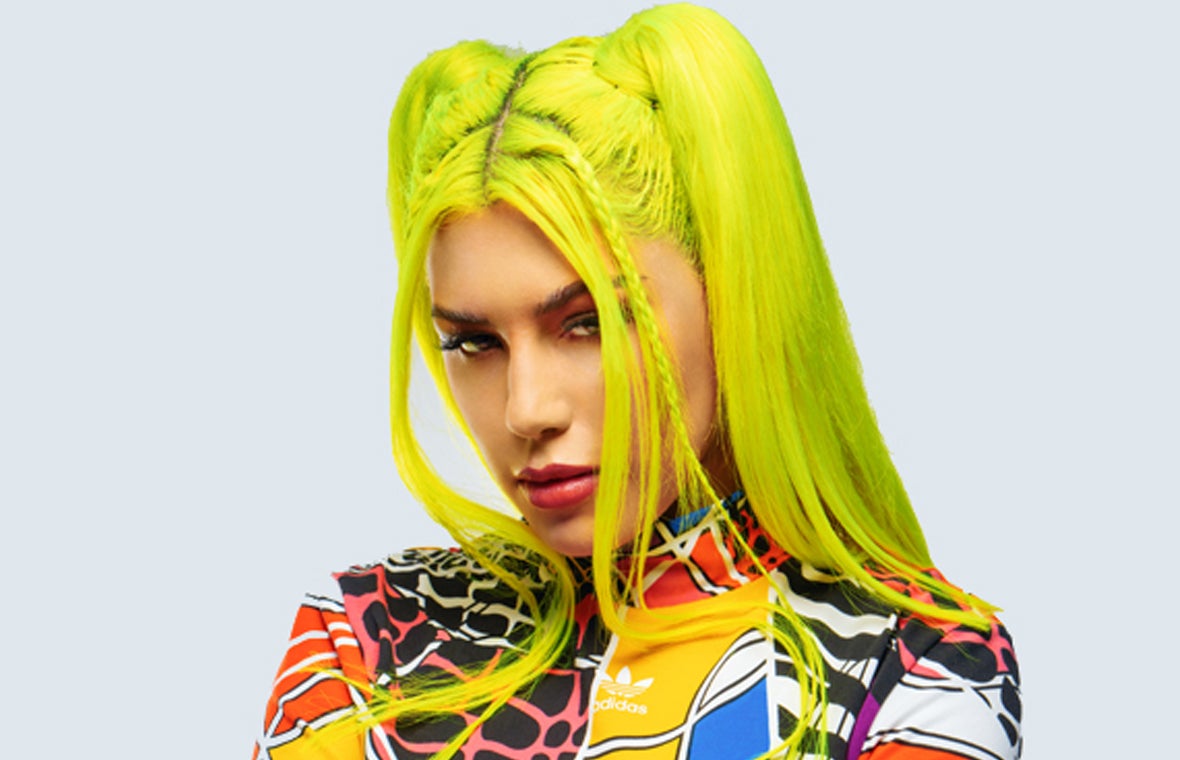 JESSICA AUDRIFFRED
The Ryoko Tour
Date

Nov

10

, 2022

Event Starts

8:00 PM

Doors Open

7:00 PM

Ticket Prices

$15.00 adv / $20.00 day of show

Venue

Empire Underground

Availability

On Sale Now
Event Details
Dubbed "one of the hardest players in the game" (by Festival Voice), in only a few shortyears (since her introduction to the US market), Jessica's North American resume alreadyincludes B2B showcases and tours with industry giants like Excision, sold outarenas with Riot Ten, monthly residencies across the country and rapturous dance floors slammedwall to wall in what Insomniac, Bassrush has likened to "...dropped jaws and cracked skulls."
A talent whose sound has long outgrown Mexico City, the alpha metropolis of herupbringing and rise to prominence, Jessica has managed to establish her own niche stylewithin the Bass and Trap genre's not only as a legitimate, sought after music producer butalso as a captivating live performer, moving festival crowds at EDC, Lost Lands, BeyondWonderland and Forbidden Kingdom year after year alongside world class acts andrelevant talent.
Between neck breaking festival weapons appearing on Excisions new 'Subsidia' imprintand campaign defining music for Adidas (Latin America), collaborations with Walshy Fire(of 'Major Lazer' fame), Point Blank and many others, Jessica has been busy in the studionot only creatively but also as a music instructor who loves to share her studio secretswith her heavily engaged fan base.
In 2016, with great success Jessica introduced her 'A Records' imprint further expressingher concept and discernment for Electronic music. Skrillex & co.'s 'Nest HQ' celebratedher as a "Taste maker...soon to be a major staple in the global dance scene". 'Bassrush'and 'Your EDM' hailed her "the undisputed Queen of Mexico's Trap and Bass scene" andthe 'DJ Times' referred to her as "a dominant force in Bass music.
"Before even having stepped foot in North America, Jessica's heavy blog presence earnedher the attention of industry titans such as Flux Pavilion, who in 2016 went as far asincluding her in his small list of top global acts for the 'DJmag' top 100–signing her to hislabel, 'Circus Recordings' and offering her the opportunity to remix his acclaimed releasealongside NGHTMRE, "Feel Your Love". The following years saw Jessica's relationshipwith Circus Records UK grow, celebrating the labels 10 year anniversary with a tour and a carefully crafted debut album which is set to release in the first quarter of 2022. All whilechampioning Mexico's first ever Bass-centric radio show 'Back to Bassics'.
'Run the Trap' and 'Audio Femme' bet on Jessica's future with no delay, as did 'Your EDM'who has listed her as one of the very few DJ's to watch year after year.Awarded the titleof "#1 DJ in Mexico" by 'MDM' via a landslide vote, Jessica is 'Steppin' into the new yearwith all the energy of her bass drops, sneakers laced and 'Evil A's' at the ready and as'EDM Manic' put it, the industry is expecting "nothing short of a revolution."